Management done right.
InnGenius Hotel PMS Software packed with powerful features and makes it easy for you to manage your daily tasks while increasing your productivity and guest satisfaction. InnGenius is built with the help of a team of hospitality experts, enabling InnGenius PMS to satisfy even the most intricate operations. In today's' hospitality  industry, a great property management system should not only save you time and money but add to your revenue and productivity.
Calender & Dashboard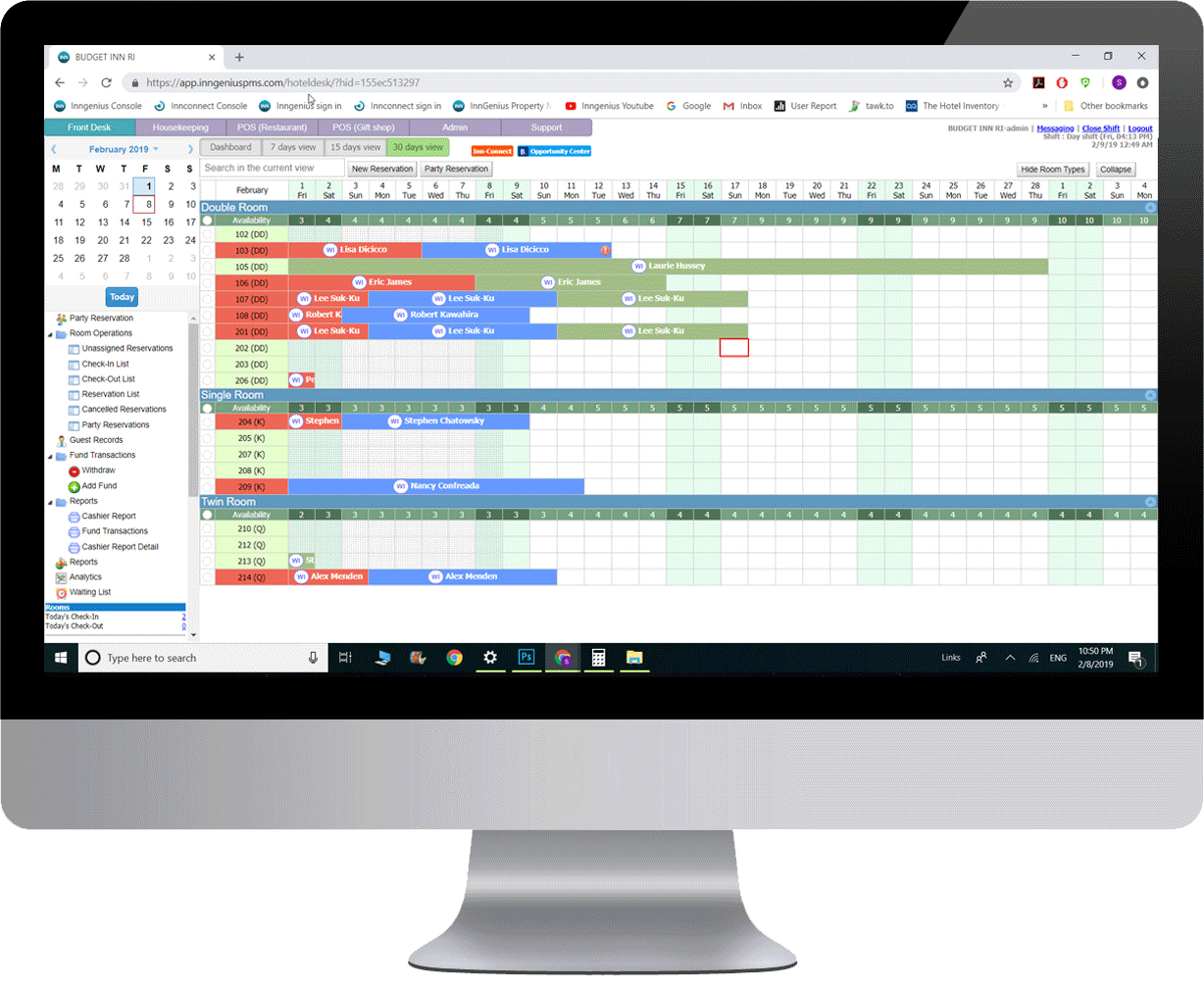 An easy to view availability screen provides daily, weekly, bi-weekly and monthly views of your property on a room type summary calendar basis, with the major reservation data available from the main screen. Quickly find all the information you need with the powerful search feature. Simply type in a guest's name, folio or room number and you'll find all of the occurrences in reservations, folios, and history. Check-ins and check-outs are done with just a few clicks. Add-on and extra services can be added to the folio with ease. Changes to room rates like daily price editing or a price change for the whole stay can be done within the reservation screen. Full audit trail for all of the financial transactions, as well as all check-ins, check-outs, and room moves can be tracked in the same screen.
Availability & Reservation
Reservation Features
FrontDesk Management