What is a Hotel PMS and why do you need it?
PMS stands for: Property Management System. It is a hotel management software used for reservation, availability and occupancy management, check-in/out, images, guest contacts, report generation etc. This application is used in-house (in an individual hotel) to control the onsite property activities.
Why do you need it?
In today's super-competitive, ever-changing hospitality marketplace, top-performing hotels depend on the advanced platform capabilities of a next-generation Property Management System. InnGenius PMS solution allows hoteliers to do what they do best: deliver superior guest experiences and produce the company's desired business results in terms of revenue and profitability.
Reduced Cost
Available Where You Need It
Automatic Updates
Integrations to 3rd Parties
Cost-effective
Enhanced guest experience
Mobile Accessibility
Sophisticated Rate Management
Real-time monitoring
Less operational cost
Lower IT complexity
Simplified Operations
Time Savings
Minimum Data and Cyber Security Risk
Minimized Human Resourcing
Easiest PMS software
Simplicity at its best
InnGenius is a revolutionary Saas (Software as a Service) hotel software (PMS) system built in cloud technology. It is designed to meet the demands of small to medium size hospitality businesses. Behind a simple user interface is an innovative hotel management software that satisfies even the most intricate operations.
Smart Investment
No startup costs
Thanks to cloud technology, Inngenius is the most affordable Hotel Software (PMS) / Channel Manager / Booking engine out there. Simply signup for a free trial and if you like it, subscribe and pay a low reasonable monthly fee. There are no royalties or hidden fees, and absolutely no contracts. All services Inngenius provides are included in the price.
Sell more
Distribute
Here at InnGenius we provide all the services that you need, hotel PMS software for your daily operations, channel management (CRS) to distribute your rooms and a booking engine for your hotel website. Increase your revenue by distributing your room availability and rates to hundreds of global and regional online markets.
All the tools you need are in a single software
InnGenius is the easiest, yet most powerful cloud based hotel software (PMS) solution on the market. It's suitable for any size hotels, motels or medium size B&Bs.
InnGeniusPMS Hotel Management Software
InnGenius hotel management software is the perfect solution for most types of properties. it's used in hotels, motels, resorts, RV parks, B & B's, camp grounds, clubs, vacation rentals, hostels, apartment rental portfolios. InnGenius PMS Hotel software  has a wide range of add-on modules to cover every aspect of a hospitality business. InnGenius is globally accepted due to it's cutting edge technology and ease of use. InnGenius hotel software offers easy check-in and check-out, processes and a single click guest reservation or available room filtering.  Group reservation management, housekeeping, night audit, guest history, direct billing (City ledger accounts), Hotel POS, analytics and a lot more.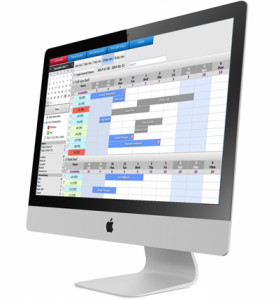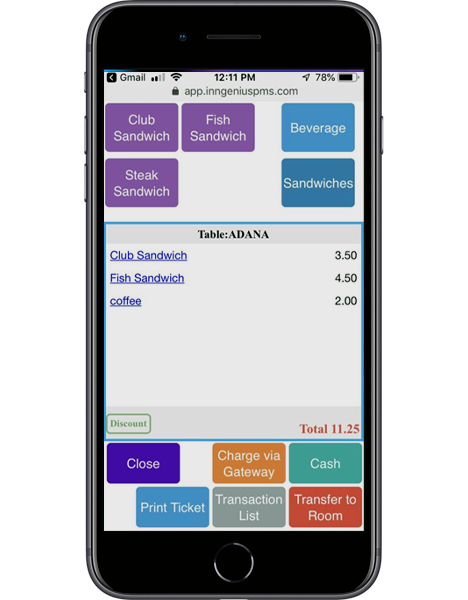 InnGenius POS, powerful and simple
InnGenius POS is highly customizable with great features. It will allow your servers to take orders on mobile devices at the guest's table. It's ,easy to navigate screens, increase productivity in high traffic enviroments. InnGenius POS allows multiple tax rates to be used for retail items. It can track several tables/tickets at the same time just like a restaurant POS.
Touch Screen Enabled
Mobile Device Compatible
2 POS Templates (Touch Screen – Retail)
Advanced Reporting
Modifiers
Kitchen Printer
Transfer to room folio
Take-out
Table, Booth Setup
Payment Gateway
Learn more..

Access anywhere
Cloud-based InnGenius can run on any operating system and its accessible from anywhere in the world, all you need is a computer with an internet connection. InnGenius is the perfect solution for properties with off-site personnel, as well as properties with multiple locations.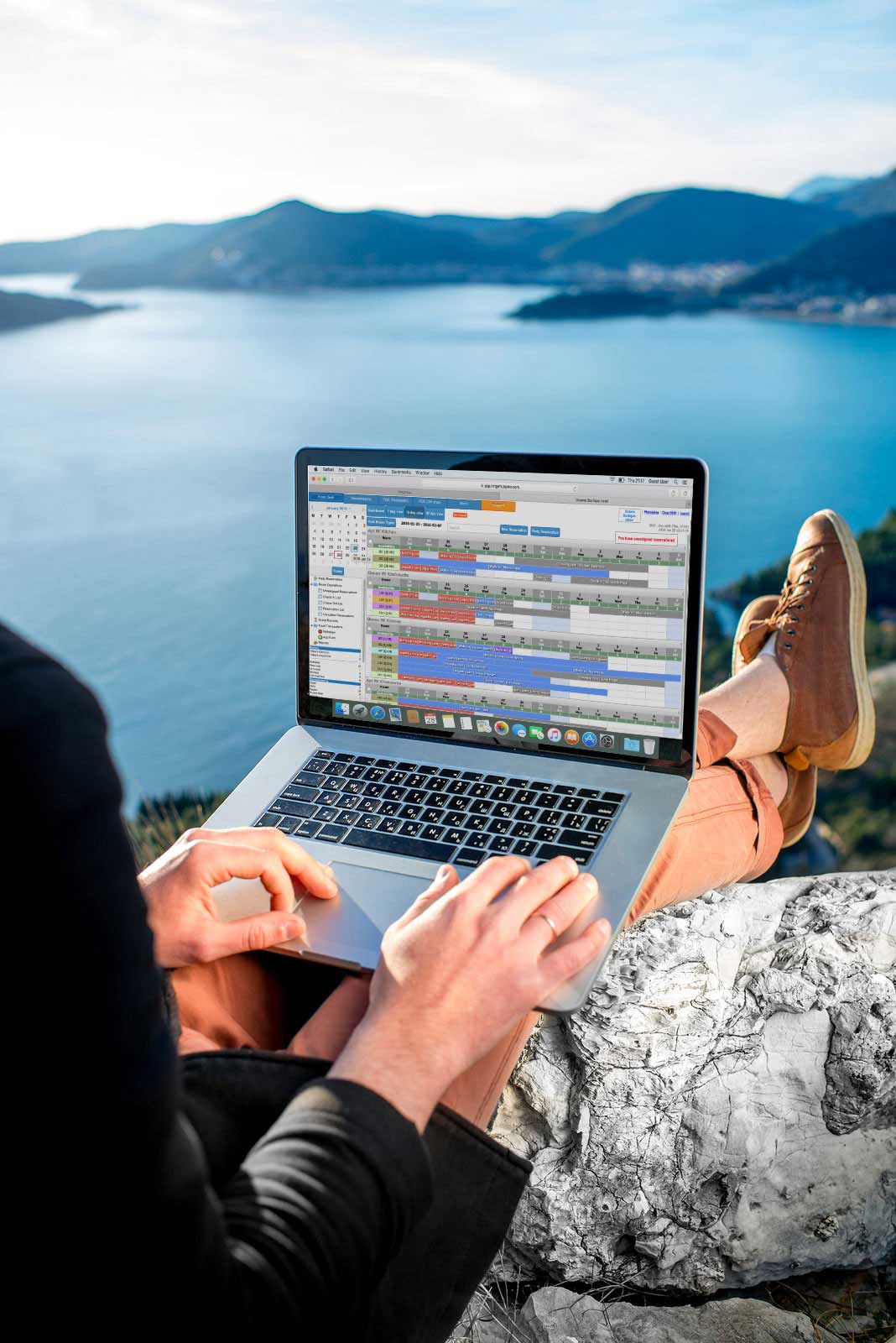 InnGenius Hotel Software. Perfect control, perfect distribution management.
InnGenius allocates your rooms to several online channels and controls your inventory. When a room is sold inngenius will automatically reduce the availability on all the channels. Moreover, it will keep track of your inventory and increase your rates automatically to maximize your revenue.
At a glance
InnGenius is the industry's most advanced and stable guest-centric cloud-based hotel management software.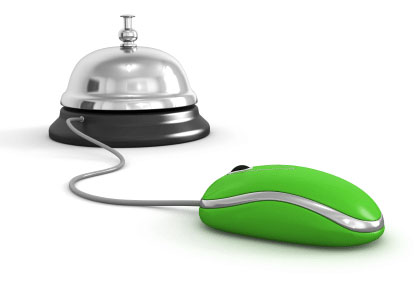 Customizable
InnGenius adapts to the needs of all types of properties, allowing you to work the way you want.
Packed with great features
Here is what our customers have to say...
I change Channel Manager Supplier to Inn Genius. And till now I think is a very easy system to use. They have very good customer service and support. Have 1000 of videos for every issue. Very Flexible. Till now it has fit perfectly to our needs.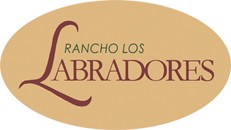 Gretel Chazaro, Rancho Los Labradores Guanojuato / Mexico
Awesome system. Easy to use and believe me they are always there to help for everything you need, they have great customer service. A high quality PMS system with a good price. You totally can find whatever you want to know about you hotel.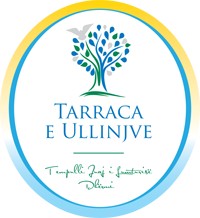 Laureta Daja, Olive Terrace / Albania
I found Inn-genius 3 years ago, the same year when they were founded. The very first thing i noticed was the prompt and polite support response which is always the same. The software is extremely easy and generates great reports having a huge impact on my business. I couldn't be happier and look forward to keep growing and collaborating together. Being hotelier i will undoubtedly recommend this software..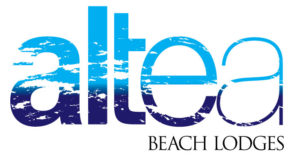 Venera Zeqja, Altea Beach Lodges / Albania
The pms is easy to use, it covers all the needs of our hotel and the customer support is always there for you.
I would definitely recommend to all properties that are looking for a pms that is cloud based, friendly, has great value for the money, and the customer support is super fast.

Ani Merkoci, Marea Resort, Albania
In other programs, I was loosing thousands due to a mapping issue or hidden default pricing and couldn't get the issue resolved. Inngenius has never deflected an issue and I appreciate the accountability, problem-solving, and quick response to product enhancement. Also, the refresh rates must be really quick because I have NEVER had an overbooking. Thank you Inngenius.

Julie Conner, Apache Lodge Prescott AZ
"Was looking for a suite that was able to handle the tasks required by large hotels but targeted at small boutique properties. INNgenious gave us all we needed at a great price point.
Tried and tested many, including all the bog brands but none gave us the functionality and value of INNGenius!"

Anson David, , The Guest Experience Company Ltd / Malta
"Easy to setup and did not take long to get the hang of the software. Works great on integration with online booking channels."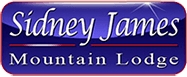 Kevin Coleman, Sidney James Mountain Lodge, Gatlinburg / Tennessee
Easy, Efficient & Totally Affordable!!!!
"We had looked at many PMS before deciding on InnGenius. First of all, the best parts of this system are the owners, April & Seth! They are always there to help (with an amazingly quick response)! The system itself is very easy to set-up (and I was a total novice). This property management system has everything and I mean EVERYTHING you need at a very reasonable price!"
Pam Lemieux, A Beach Breeze Inn, West Harwich, Massachusetts
From the first time we tried out the Inngenius PMS system I was in total amazement ! We have tried countless hotel PMS software system and nothing seem to grab our attention. The staff at Inngenius is one of the most knowledgeable, polite, professional, and care about your motel /hotel needs when it comes to booking channel manager to reservations or just saying hello.. Canaan Village Inn is a #1 fan of Inngenius. Thank all of you

Sam Mancinotti, Canaan Village , W. Virginia
"We have been using Inngenius for a year now and this is the easiest and best sofware I've used. The customer service is excellent. They are always improving and implementing new ideas. I love it and recommend this software for any size hotel."
Neil Bhakta, Amherst Inn / Amherst / VA
Pound-for-pound, The absolute best property management system online
"This is a wonderful property management system. I did so much research before choosing Inngenius and it has paid off. My reservation system is now streamlined and my staff love it."

Nima Anvar, Siesta Hotel / Grenada
"Great PMS for our independent motel and great support!"
Ankit Narsi , South T Motel / Spencer / Iowa
"This system has everything you need to keep track of your hotel management.
It is easy to use and extremely helpful"
Patrice Wilson, Hollister / California