Integrated Simple Retail Service
InnGenius hotel pms' POS module is designed specially for the diverse needs of a busy hotel. Whether your guests are using the bar, restaurant or sauna, POS module can post charges instantaneously or have it transferred to customers' room folio.
Create different products and pricing for the various places on the property.
Bill to customers on the spot or add the bill to their folio.
Allow guests pay for meals, rentals, activities, and even retail items on their room.
Compatible with touch screen devices.
Enter countless items with unlimited variety of prices.
High speed operation in busy environments.
Retail items and services can be organized in endless categories & sub-categories allowing staff to work quickly and efficiently.
InnGenius POS features an intuitive touch screen which is easy to understand and operate; giving hotel staff instant access to the POS products and customer folios.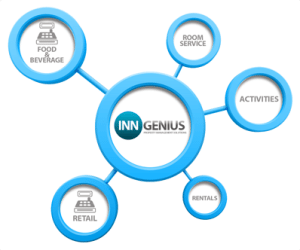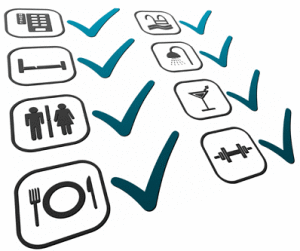 Product discounts can be applied with one click.
Print or download POS sales reports.
Transaction lists to edit/refund  past transactions.
Products can be customized with various tax rates.
Role based user access.